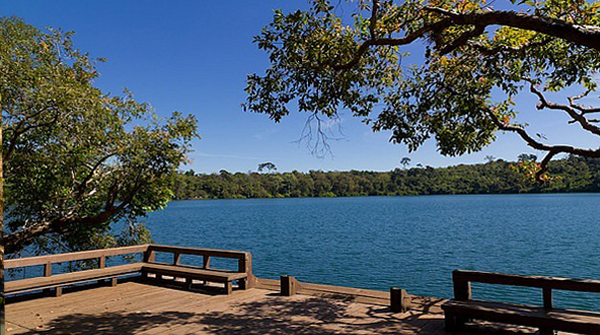 Beung Yeak Laom is located in Yeak Loam commune, Ban Loung district, about 5 kilometers south of Ban Loung provincial town. A lake in the middle of a mountain, it was formed many centuries ago from a volcano. The lake is about 800 meters in diameter and 48 meters deep during the dry season. The water is clear and suitable for swimming.
Ka Chanh waterfall is located in Ka Chanh commune, Ban Loung district, about 6 kilometers southeast of Ban Loung provincial town. The waterfall is 12 meters high and is fed year round by the Kan Teung canal. From the waterfall the water flows into Sre Pork River in Lum Phat district.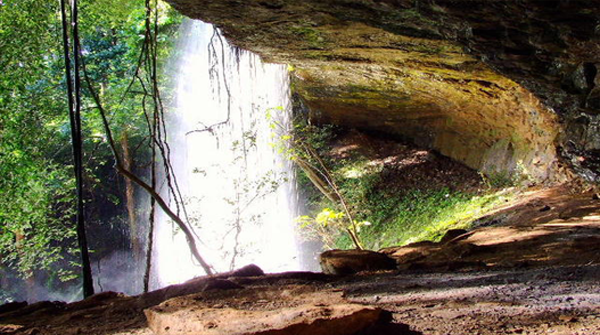 Cha Ong waterfall is in the forest in Cha Ong village, O'Chum commune, about 2 kilometers west of Ban Loung provincial town. It was given its name by the Kreung hill tribe living nearby.The waterfall gets its water from Phnom Eysei Patamak or Phnom Svay near Ban Loung provincial town. From its upper level,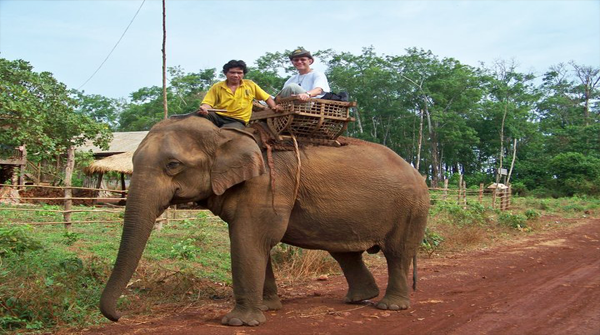 Lumphat Wildlife Sanctuary is situated 37km. south of Banlung. With a total land area of 250,000 ha. there are special kinds of animals and birds like tigers, elephants, red-headed vultures.Lumphat Wildlife Sanctuary, Ratanakiri is one of the must-see places in the colorful Cambodia.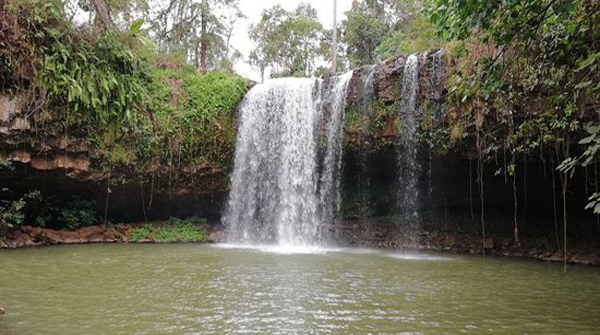 We went to see 3 waterfalls in total, visiting Ka Tieng, Kinchaan and Chaa Ong. To get to Ka Tieng. we had to go through a small river with the bike, which was pretty nerve racking, but worth the effort. On to Kinchaan, where we met some local guys keen to show off their cliff jumping skills, although we were happy to remain dry after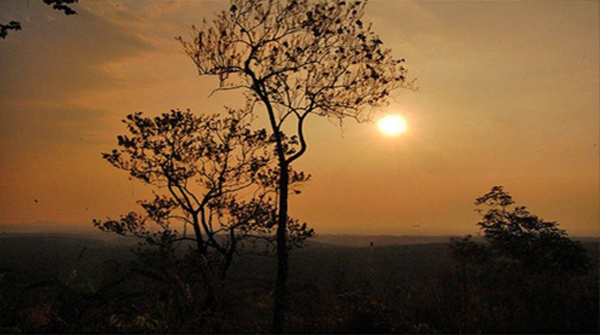 Phnom Eysei Patamak, which is also known as Phnom Svay,is about 2 kilometers west of Ban Loung provincial town. At the foot of the mountain is Wat Isana Rattanaram, where villagers living in Ban Loung come to worship. On the top of the mountain there is a large statue of the reclining Buddha reaching nirvana.